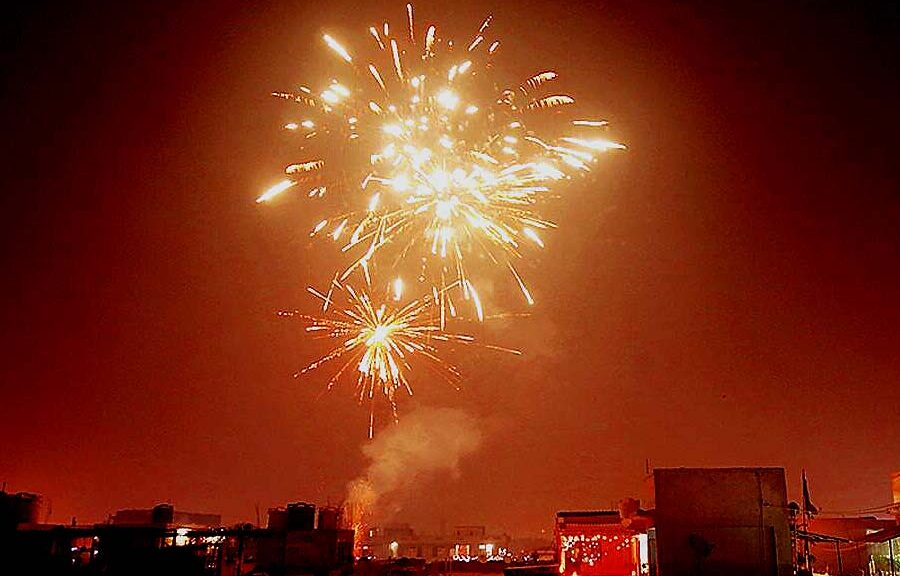 Pollution Free Diwali
Pollution Free Diwali
Safety tips to make Diwali bright & joyful
Celebrate Eco-friendly Diwali
Burst crackers only between 8:00 p.m. to 10:00 p.m.
Light fire crackers in open spaces
Children should be accompanied y parents/elders while lighting fire crackers.
Keep water buckets/sand bags nearby
Only wear cotton clothes. Use spectacles for safety of eyes.
Keep infants away from fire crackers
Remove inflammable materials and articles from rooftops
Purchase fire-crackers only from licensed vendors.
Avoid following to make Diwali joyful
Use fire crackers with sound level not exceeding 125 dB(AI) or 145 dB(C)pk at 4 meters distance from the point of bursting.
Avoid joined fire-crackers (series crackers or laris)
Avoid fire crackers near hospitals / nursing homes etc.
Avoid fire crackers near inflammable materials like oil, rubber, plastic etc.
Don't use glass bottles / containers for firing rocket.
Don't put any containers on fire crackers being lit.
Don't buy banned fire-crackers.
Make Diwali Green & Pollution Free – Environmental Friendly.